Marcus Oil
Low Molecular Weight Polyethylene Waxes
Plant
Telephone
Fax
Village: Kasberia, H.P.L. Link Road, Haldia–721602, East Midnapore,W.B., India
091 3224 276541/276542/276698
091 3224 276696
 
 
Marcus Oil was formed for the sole purpose of producing linear, low molecular weight polyethylene waxes, with high melt points.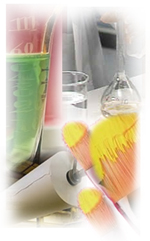 A production facility for this express purpose, utilizing high density polyethylene wax from the Ziegler process.

Dedicated tankers are used to truck the molten feedstock from domestic petrochemical plants and international sources to the Marcus facility where it is refined into several grades of PE wax.  It is then shipped in molten state, or accudroped and shipped in a variety of packaging styles, e.g. pastille, powder, micronized and flake form.  The processing unit includes a drum flaker as well as six accudrop belts (60″ wide and 88'long).  The plant operates seven days per week, 24 hours per day.  Annual capacity is in excess of 250 million pounds.